BlueWater Desert Challenge Results

Best in the Desert Off Road Racing
| | | |
| --- | --- | --- |
| UNOFFICIAL BLUEWATER RESULTS - PRO CLASSES | | |
TOTAL
CLASS 1000
Driver
OFFICIAL TIME
1
1098
MIKE DONDEL
3:09.48
2
1008
CHAD GIGUIERE
3:19.43
3
1052
TODD ELAM
3:20.41
4
1038
MICHAEL LaPAGLIA
3:20.59
5
1005
THOMAS PURCELL
3:26.27
6
1097
TERRY TORBETT
3:29.30
7
1058
SMILEY COLTON
3:39.54
8
1090
MIKE MAJESKY
3:43.49
TOTAL
CLASS 1100
Driver
OFFICIAL TIME
1
1105
JOEL WHITTED
3:04.54
2
1150
BRENT PARKHOUSE
3:07.02
3
1101
LEE BANNING SR.
3:14.28
4
1178
BRYAN FOLKS
3:17.14
5
1181
GREGG RYAN
3:18.19
6
1151
RYAN PLOWMAN
3:49.30
TOTAL
CLASS1200
Driver
OFFICIAL TIME
1
1263
JUSTIN BLOWER
4:21:29
TOTAL
Class 1400
Driver
OFFICIAL TIME
1
6
Steve Sourapas
2:45.38
2
16
Cameron Steele
2:48.59
3
28
John Swift
2:52.43
4
94
Steve Strobel
2:53.23
5
67
Ken Losch
3:13.04
6
24
Adam Householder
3:19.01
7
10
Greg Nunley
4:14.05
TOTAL
class 1500
Driver
OFFICIAL TIME
1
1559
Steven Appleton
2:56.15
2
1568
Shelby Reid
2:56.40
3
1572
Garrick Freitas
2:59.22
4
1551
Todd Jergensen
2:59.49
5
1539
Terry Householder
3:12.38
6
1542
Mike Baldi
3:18.55
7
1566
Levi Rockhill
3:30.43
8
1553
Ray Griffith
3:36.13
9
1599
Todd Tuls
4:37.15
TOTAL
CLASS1700
Driver
OFFICIAL TIME
1
1716
BEN THORVICK
4:24.20
2
1748
JOHN HELTON
4:40.50
TOTAL
CLASS 1800
Driver
OFFICIAL TIME
1
1833
TONY SCOTT
2:05.10
2
1898
JOSH DANIEL
2:08.02
3
1859
RON SATTER
2:14.41
4
1814
CODY STUART
2:30.29
5
1878
STEVE MELTON
2:34.48
6
1849
BRENT PARKHOUSE
2:40.39
TOTAL
CLASS 2000
Driver
OFFICIAL TIME
1
2085
VINCE VIOLA
3:26.00
2
2078
PAUL KURZ
3:34.37
3
2020
ROBERT ALATORRE
3:36.09
4
2059
COLE POTTS
4:05.01
5
2018
ANDREW NEAL
4:17.19**
**Penalties assessed
TOTAL
CLASS 3000
OFFICIAL TIME
1
3027
KEITH WAIBEL
3:58.06
2
3007
MICHAEL MECACHUM
4:05.34
TOTAL
CLASS 3700
Driver
OFFICIAL TIME
1
3799
BILL BUNCH
4:36.37
TOTAL
CLASS 6000
Driver
OFFICIAL TIME
1
6027
TROY MESSER
3:26.48
2
6015
STEVE HENGEVELD
3:29.08
3
6057
RAMSEY EL WARDANI
3:34.44
4
6019
BRETT SOURAPAS
3:40.47
5
6017
GARY MESSER
3:45.01
6
6006
STEVE SOURAPAS
3:53.57
7
6060
BEN ABBATTI III
4:01.54
TOTAL
CLASS 6100
Driver
OFFICIAL TIME
1
6140
JIM RILEY
3:31.47
TOTAL
CLASS 7100
Driver
OFFICIAL TIME
1
7140
BLAKE HENN
4:47.38
TOTAL
CLASS 7200
Driver
OFFICIAL TIME
1
7226
AL HOGAN
3:11.30
2
7207
STEVE KOVACH
3:19.30
3
7227
DAVID KINCAID
3:20.11
4
7213
KEITH BASSO
3:41.06
5
7293
GAVIN SKILTON
3:24.42
6
7206
SHAWN GIORDNO
3:52.10
TOTAL
CLASS 8000
Driver
OFFICIAL TIME
1
8041
SCOTT McFARLAND
3:23.46
2
8028
OLLIGES/SWIFT
3:32.31
3
8025
MACRAE GLASS
3:51.53
TOTAL
CLASS 8100
Driver
OFFICIAL TIME
1
8108
TIM CASEY
3:53.10
2
8181
RANDY MERRITT
3:56.14
3
8180
ADRIAN DIAZ SR.
4:29.15
4
8118
JOHN WEBSTER
5:00.11
| | | |
| --- | --- | --- |
| UNOFFICIAL BLUEWATER RESULTS - SPORTSMAN | | |
| | | | |
| --- | --- | --- | --- |
| | | | TOTAL |
| | | | OFFICIAL TIME |
| CLASS UTVP | | | |
| 1 | 1932 | MATT PARKS | 3:42.41 |
| 2 | 1919 | BRANDON SCHUELER | 3:51.21 |
| 3 | 1911 | SCOTT MARTINEZ | 4:41.38 |
| 4 | 1917 | JASON MURRAY | |
| | | | |
| | | | TOTAL |
| CLASS 4400 | | | OFFICIAL TIME |
| 1 | 4454 | JT STEPHENS | 3:36.29 |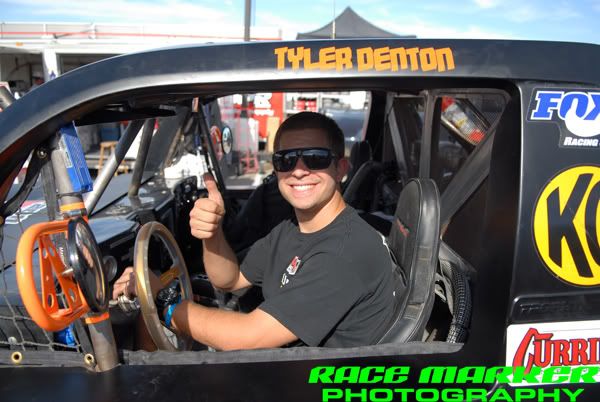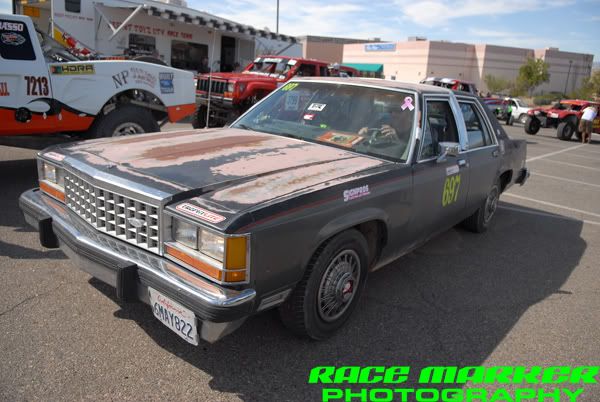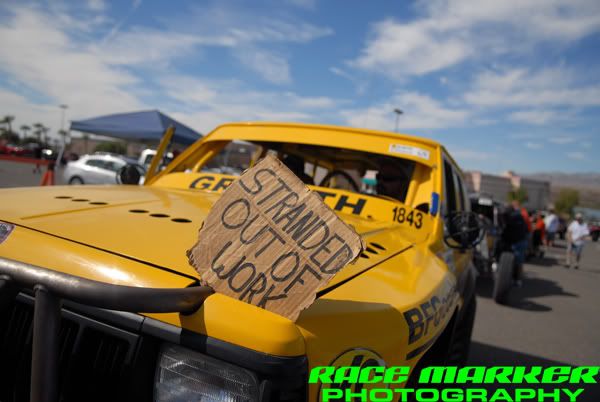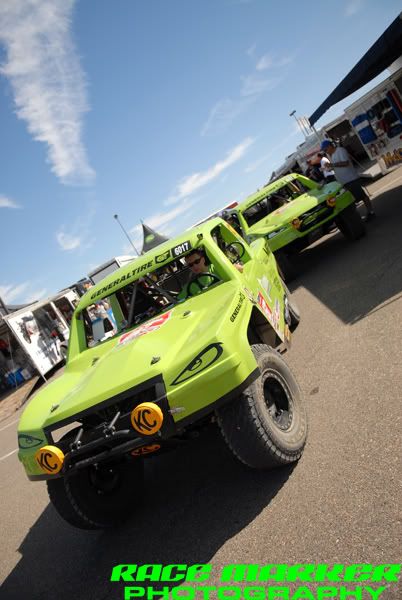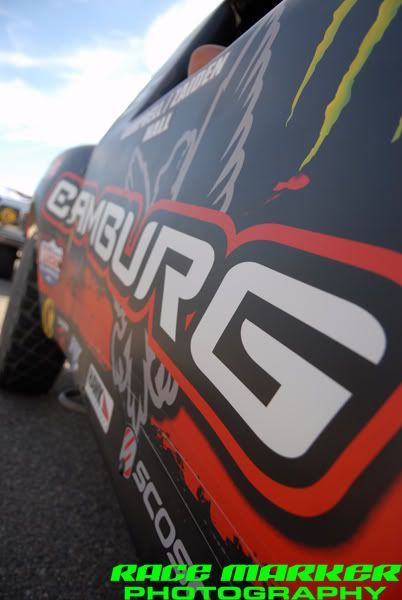 OFF-ROAD LIVE ! MORE TRIALS PICS HERE!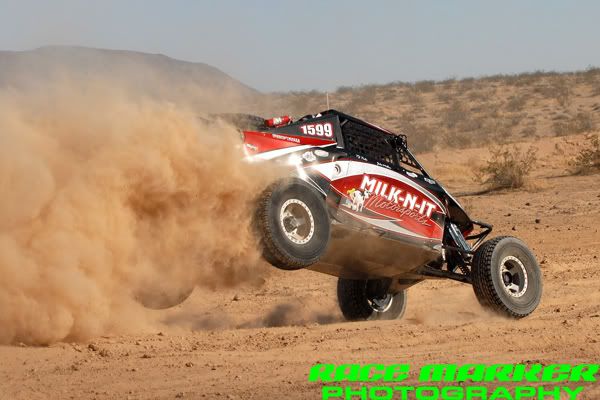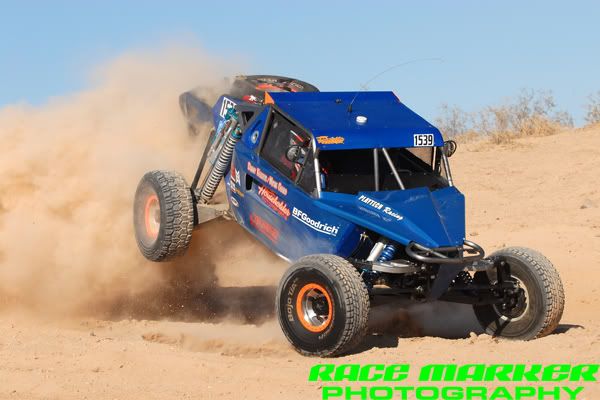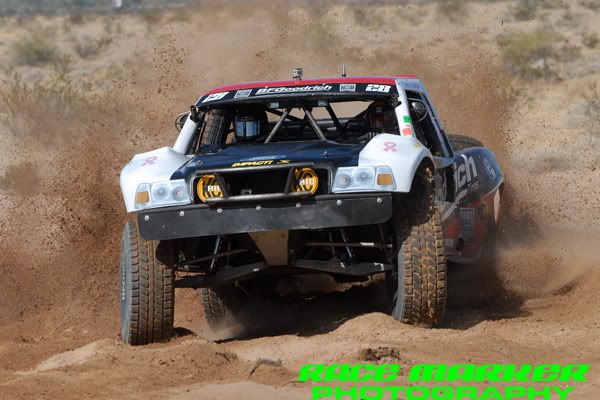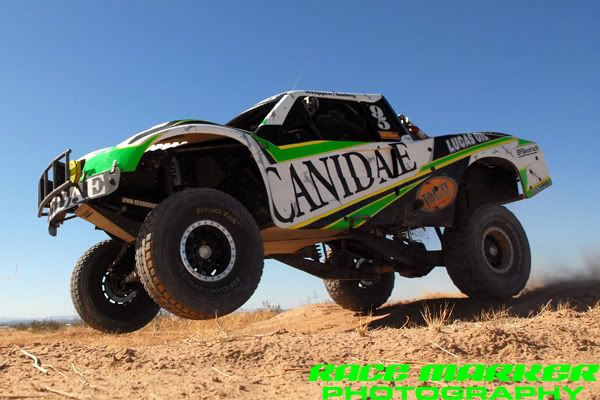 LIVE! From Parker Arizona, Friday Morning! Today, October 14, Contingency in Downtown Parker. Parker Arizona Welcomes You to the BlueWater Desert Classic! RaceWeek Continues!

BlueWater Desert Challenge RaceCast Schedule
Saturday & Sunda

y, 15th & 16th LIVE RaceCast of the
BlueWater Desert Challenge
POP-Out VID HERE Desert Challenge CLICK ME
CLICK HERE FOR THE LIVE! FM RADIO RIVER RAT!