Via OFF-ROAD LIVE!
Saturday the 20th of January, 2018, from Córdoba, Argentina! 14th and final stage of the 40th edition of the Dakar. The unprecedented closing ceremony and podium, in the heart of the city of Córdoba, Argentina.
CLICK HERE FOR THE Red Bull DD Stage Wrap
CLICK HERE FOR THE 2018 Pictures, Pics Images
FINISH LINE HEADLINES
**Carlos Sainz and the PUGS WIN Car Comp
DAKAR '18 Champion Carlos Sainz: "I'm so, so happy. We managed to do it. I think I deserved this victory because we have put lot of effort into this car. I've had ups and downs, but I always tried my best. Especially this rally, it has been so, so hard. I don't know if I'll be back next year. Now I have to enjoy this victory, go back home, speak with my wife, with my family and then we will see. Also, Peugeot won't be here next year, so we will see".
**Mathias Walkner Wins Moto Comp in DAKAR 2018
"Maybe luck was on my side this time" On his fourth participation in the Dakar, the Austrian rider has won… riding an Austrian bike! "It's really, really amazing. I was never thinking that I really could win. The goal was to stay on the podium, but it was so close this year and day ten was a key day. Maybe luck was on my side this time, but it's really a dream come true. It was a really crazy Dakar. The riding level was so high. There were five other people who could have won it but it looks like I was the lucky one. I was surely a little bit lucky. I think that on the Dakar you need a bit of luck on but sometimes you have it and sometimes you don't have it. This time it was on my side. In 2016 after my bad injury, that changed a lot for me. It's so cool to be back here".
**Casale Wins in Quads Division
DAKAR STAGE News Headlines
Carlos Sainz says amateurs like Bryce Menzies are over their heads at DAKAR '18
Carlos Sainz says the Peruvian leg that has opened this year's Dakar Rally has been "too much" for amateur drivers, amid a host of early retirements from the gruelling event. Following another day of high attrition through the dunes on Tuesday, Sainz is now part of a three-car Peugeot attack that has pulled well clear of the opposition. In terms of frontrunners, it was the Toyotas who were hit hardest on Tuesday, both Nasser Al-Attiyah and Giniel de Villiers struggling for pace compared to the Peugeots and dropping to 58m and 1h21m respectively from leader Stephane Peterhansel.
The French manufacturer didn't escape unscathed, though, with Cyril Despres going from second in the standings to way out of contention thanks to suspension damage after hitting a rock mid-way through the stage. They aren't the first big names to be caught out by the tough start to this year's Dakar, with Mini drivers Bryce Menzies and Nani Roma both victims of early crashes, while reigning Moto winner Sam Sunderland is another high-profile early retirement.With even the factory crews struggling, Sainz – who currently sits third on the road – says the route is too challenging for the amateur contingent making up the field."
The stage has been very difficult, the hardest at the moment," he said. "[It's a] mixture of very complicated dunes; soft, very broken, and with falls. And areas of stones too.
OFF-ROAD LIVE!
Stage 9 CANCELLED
Olga Rouckova, Marathon woman
Czech rider Olga Roučková reached the rest day in her first Dakar, but it was the marathon stage that really put her through her paces! Not counting liaisons, Olga Roučková has spent about 70 hours on her quad since the start in Lima —more than twice as long as race leader Ignacio Casale.
Almost every day she is among the last to cross the line. Sometimes on the verge of a nervous breakdown, often on the brink of exhaustion, like yesterday in Tupiza after finishing the brutal marathon stage. "I am really tired… I only got two hours of sleep! The marathon stage left me broken. I'm the slowest and I reached the bivouac very late. I had to work on my quad, review the road book, wash up and eat, with hardly any time for rest!"
The tough conditions and long stages have not dampened Olga's enthusiasm for the Dakar: "It's my first Dakar, and I find it so hard! I know there are some difficult stages left, but I like it. Sometimes it rains, sometimes it's sunny… and, of course, the dunes. We don't have any in the Czech Republic.
"Now, my goal is to reach the finish… and, who knows, I might come back next year." Olga
As if it brought her a bit closer to Córdoba, the quad rider was in the mountains towering over Tupiza when she learned the Salta special had been cancelled: "It's insane, I'm overjoyed… But if this is a joke, I'm going to kill you!"
Stage 8 The Marathon Stage
DAKAR 'Style' events 2018 insights
"The south american baja style dakar is gone.
Nobody in Europe likes the Baja (racing) style. ASO made revisions to attract more north american participation in their event, early in the events when they placed them away from Africa.
"Keeping rally style pure or attracting competitors". That's the job of Coma, whether Europeans like it or not.
If people sleep on motorhomes or tents, it does not matter. Europeans don't want 'Bajas - Baja racing' style events or 'Nitrocircus' style events. Europeans want 'Dakar' style race events."
Stage 7 FORTUNES CHANGE HANDS
Stage leader Peterhansel and Jean-Paul Cottret hit a rock while overtaking a motorbike at KM186 (after waypoint 3). They got going again at 15:05 local time after receiving assistance from Cyril Despres and David Castera.
They have lost around two hours. "After losing one hour and 45 minutes repairing the left rear wheel, upper suspension link, shock absorber, and radiator on his Peugot,
Peterhansel

is back up to speed. The Frenchman is matching the time set by Carlos Sainz.".
Michael Metge is throwing in the towel. The Frenchman, who had been struggling for hours after breaking a wheel, was unable to reach the finish and has therefore decided to withdraw. A double blow for Honda after Joan Barreda's injury.
OFF-ROAD LIVE!
DAKAR 2018 Racing News
Thursday, January 12, 2018
Via Jose Luis for OFF-ROAD LIVE!
Into The Capital Of Off-Road, La Paz!
La Paz, Bolivia!
Rest Day in La Paz! The weather, for summer in South America is cold. It's called altitude and a continued El Nino, very wet conditions are expected for the racers of DAKAR here in Bolivia.
Already several have dropped from the competition over health issues, involving altitude and weather.
Here are the racers impacted by the physical conditions here in Bolivia:
*VAN DEN BRINK MARTIN MAMMOET RALLYSPORT
*7 CAIMI FRANCO YAMALUBE YAMAHA OFFICIAL RALLY TEAM
*11 SALVATIERRA JUAN CARLOS CHAVO SALVATIERRA RACING
*114 METGE MICHAEL MONSTER ENERGY HONDA TEAM
*74 VELLUTINO CARLO XRAIDS
*87 GOURLIA STEPHANE SG2R RACING
*131 TREJOS JHON JHON TREJOS
*132 VECCO ROBERTO ROBERTO VECCO
*134 MINELLI GABRIELE PEDREGA RACING
*155 MARTENS GUILLAUME MACAD RALLY TEAM
*23 DE SOULTRAIT XAVIER YAMALUBE YAMAHA RALLY TEAM
*32 ARANA TXOMIN HT RALLY RAID HUSQVARNA RACING
Also, many of the racers mention loss of memory and losing chain of thought during their stay, at altitude during the rally events.
Rest and recuperation are in order for many in camp tonight.
LOADING LIVE! FROM BOLIVIA>>>
'Monsieur Dakar' has taken control
The SoCal Moto racing geeks have misnamed this years race leader,
Peter, "Monseigneur Dakar". Monseigneur is a Catholic Church title.
Those years in French language class finally payoff, bigtime!
'Mister Dakar', now leads the multi-tire group as we head in to the Capital of Off-Road, La Paz. La Paz, BOLIVIA!
Loeb, drops out of competition
The WRC World Rally Champion failed to accomodate desert driving and crashed into a dune complex, taking him out of the DAKAR '18 and Dakar competitions completely.
American DAKAR Racing Headlines
American Bryce Menzies continues his non-performance in desert racing, as he crashes out of the 2018 DAKAR event!
The rally event comes to a shuddering halt for the lone American at DAKAR, early in Stage 2. CLICK HERE FOR PICS
American Bryce Menzies became one of the first major casualties of the 2018 Dakar Rally after crashing his Mini just six kilometres into the 267km special stage around Pisco, Peru. Both Menzies and his co-driver escaped without serious injury, but the damage to the car means their debut Dakar is over.
So sad! Considering Red Bull, Cooper Mini and the Menzies family invested millions of dollars into the punk ass retread from Las Vegas.
Menzies said: "I'm alright, I was more worried about my co-driver who broke his ankle. I feel really bad for the whole team. We were running on a graded road, I thought it was a smaller bump than it was and we flipped six or seven times."
More on Bryce "Broke" Menzies...
OFF-ROAD LIVE!
DAKAR 2018 LIVE!
Our Original, Exclusive and
Unauthorized Desert Racing
International, might we say, "WORLD" Championship.
The 40th running of DAKAR.
2018 Edition (Peru, Bolivia, Argentina).
*Saturday and Sunday, the 13th and 14th of January our Tenth Annual DAKAR 'HALF-TIME' Ride-Along!*
*Saturday and Sunday, the 2nd and 3rd of December our Tenth Annual DAKAR Ride-Along!*
Send a Join Message to OFFROADLIVE@live.com
*Saturday and Sunday, the 9th and 10th of December on the Golden Sands of San Diego, Inscription and Sign-Ups for the
2018 CABO 1000!*
Send a Join Message to CABO1000@gmail.com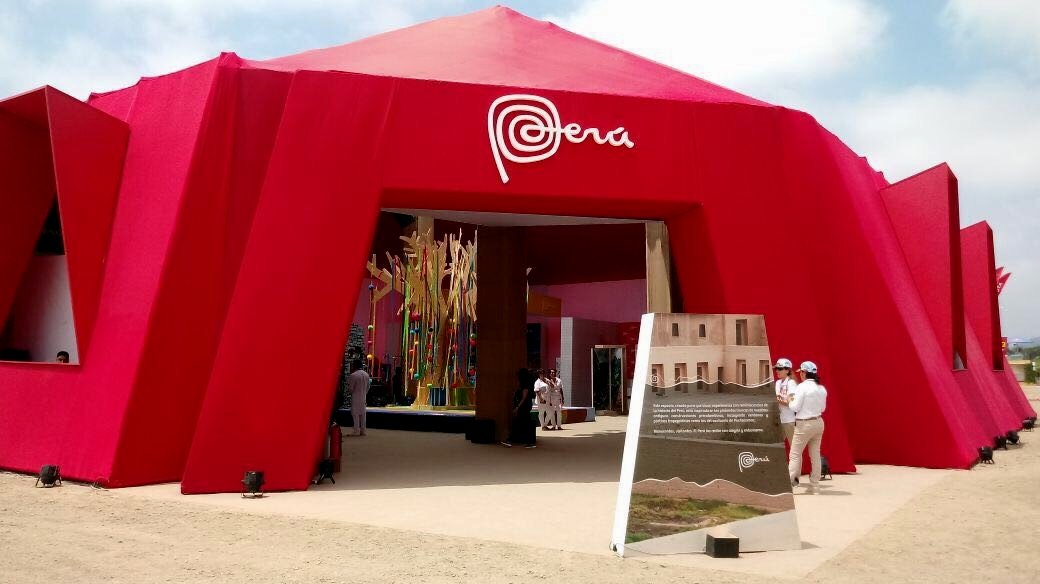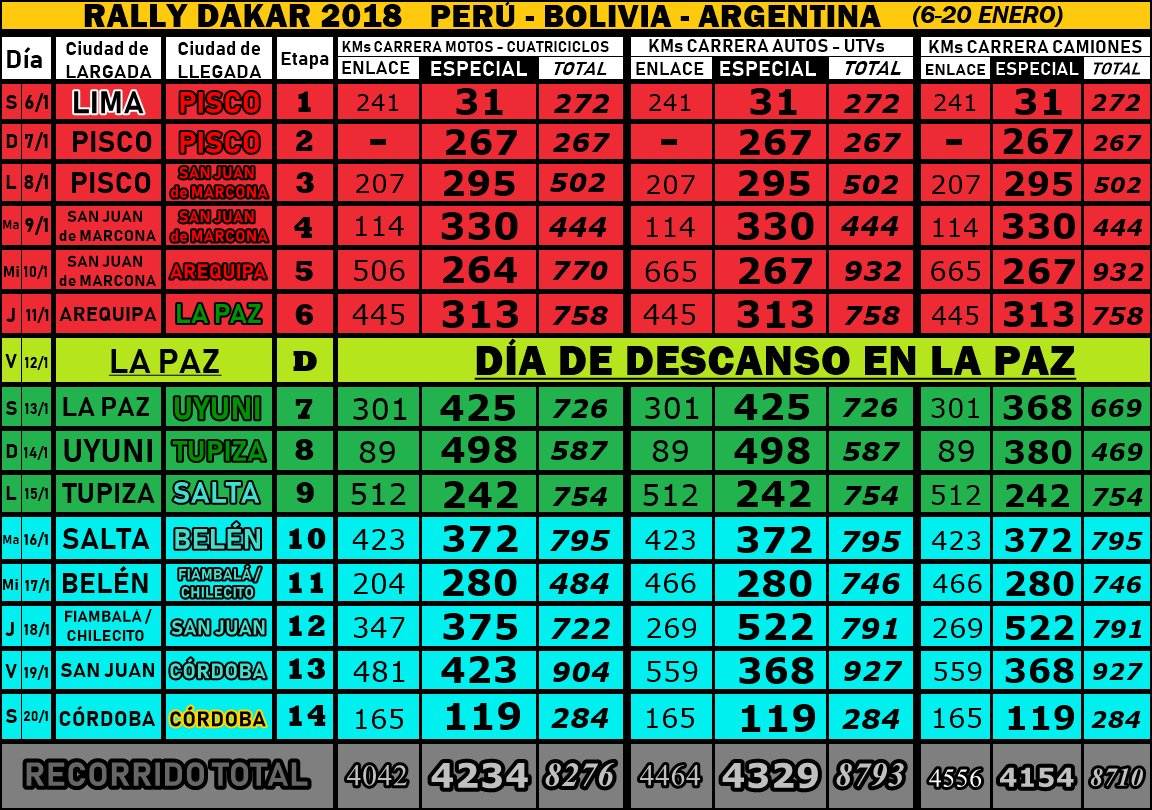 *EARLY STAGES DAKAR 2018 VIDEOS
CLICK HERE DAKAR 2018 Pics, Pictures Images LIVE!
CLICK HERE FOR LIVE! TRACKING
CLICK HERE FOR LIVE! TRACKING
MEDIA RELEASE CLICK HERE
RED BULL DAKAR DAILY CLICK HERE
CLICK HERE LIVE SPECIAL
CLICK HERE FOX SPORTS LIVE
BOLIVIA TV YOUTUBE SEARCH
MAS DAKAR 2018 IN IMAGES CLICKY
CLICK HERE FOR OUR DAKAR ARCHIVES
AND LAST YEARS (2017) COVERAGE
Please Note:
(you really should check these out;
the 2010 coverage was soooo good,
GooGle has deleted our LIVE Coverage!;
Yes, you heard us right! Waaay before
'net neutrality', the ASO organization and
the brainiacs at smug gooGle decided we
were too big for our britches.)
[Wait til you see our 2018 LIVE! Coverage!]
CLICK HERE FOR OUR DAKAR ARCHIVES
OFF-ROAD LIVE!